Sisterhood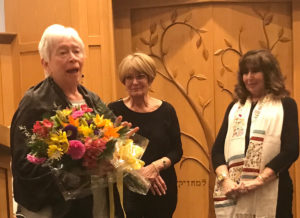 The mission statement of the Sisterhood of Temple Bat Yam reads to "Further the highest ideal of Judaism through fellowship, religious, social and educational experiences."
Our sisterhood is comprised of a whole cadre of vibrant, interesting and generous women who work fulfilling the mission while enjoying each others company  and their endeavors.  Ninety-five percent of the Temple women are members who engage in educational, religious, scholarship, community outreach and support, and fun social programs.
We are affiliated with the Women of Reform Judaism which advocates for social justice, raises funds for charities and rabbinic scholarships, and educates congregational leaders.  We welcome any and all who choose to join with us in fulfilling our mission.
Sidney Eagle Memorial Men's Club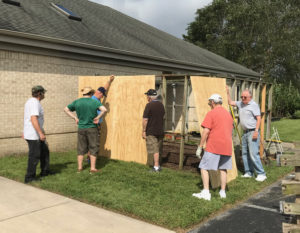 The Men's Club is an auxiliary organization of Temple Bat Yam, our primary purpose is to provide social,educational,cultural and spiritual service for the men,as well as for the entire congregation.
Our activities have included:
A monthly outing to dinner and a classic movie
Organizing a bus trip to an educational facility
An annual Shabbat service combined with Yom Hashoa
A combined Sisterhood and Men's Club trip to a local winery
We welcome all who would like to join and be a part of our fellowship with no dues structure.