You can make payments easily and securely on line. All payments are processed through PayPal but you do not need a PayPal account. Your contributions to Temple Bat Yam are greatly needed. TBY's dues structure, one of the lowest among URJ congregations, only covers 50% of our operating costs. The remaining 50% is made up through contributions, and the fundraising that occurs throughout the year.
Select a contribution type. Please increase your contribution in $18.00 increments. For example, if you wish to give a contribution of Chai, select your conntribution type and click "Buy Now"; Double Chai – just increase the quantity to two. You can add a message or dedication in the space provided below.
TBY Contribution Form
Select a Contribution Type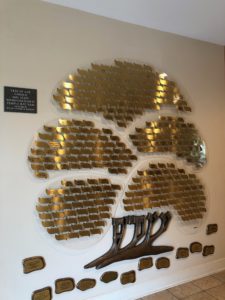 For information about our new Planned-Giving Initiative Click Here.
Temple Bat Yam Tree of Life: Leaves and rocks are for a mazel tov in honor of an anniversary, Bar or Bat Mitzvah, birthday, wedding, newborn, or any honor or congratulations. Leaves cost $180.00 and rocks are $1,025.00. Click Here to download  a Tree of Life donation request form.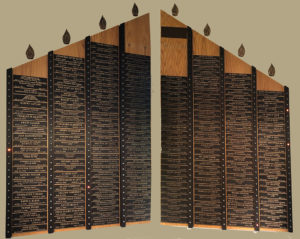 Memorial Plaque: If you would like to honor the memory of a loved one with a name plate on one of the plaques in our memorial alcove, available at $400 each. Please use the form below.
Click here to download an order form.