Welcome to Our Temple
Serving the growing Jewish population on the Delmarva Peninsula, Temple Bat Yam is a Reform Jewish congregation committed to the ideals and eternal truths of Judaism. Our intent is to maintain the traditions and lessons of our rich heritage while respecting the realities and integrity of interfaith marriages and interfaith families. We encourage participation by all family members and spouses in our congregational life, despite religious diversity within a household. We believe the spiritual interests of both our congregation and those of our interfaith couples and families are best served by inclusion within the nurturing community of Temple Bat Yam.
Important Information about Upcoming Events due to Coronavirus  
Join this week's Temple Bat Yam Virtual Friday Evening Service at 7:30 PM. Congregants will be emailed a link and password for all zoom virtual services and classes.
Religious School will resume using a points based model with lots of choices and activities.  See the religious school page for the rubric and start earning points!
Download the Virtual Alternative Religious School Instructions and Activities, Click Here.

Wednesdays at 11:00 am: Coffee Klatch

The Temple is still collecting food for the area children in need.  In partnership with the Ocean City Chamber of Commerce, the Temple is working to provide snacks, lunch items, etc for the children and their families.  Toiletries are also welcome!  With many parents unable to work, this will help immensely.  You can either drop off your donations at the Temple or at the Chamber of Commerce building at Rt. 50 & 707.  Until further notice any events that were planned to take place at the Temple have been cancelled,  postponed or will be held virtually.  Stay tuned for updates!

 

If you or any member of the congregation needs assistance with picking up prescriptions or need groceries, please contact Florence Kasden at 410-251-9382 or Rabbi Mills at 440-263-5571.

If you have any questions or need assistance please call either the Temple office or the Rabbi directly and leave a message if no answer.  Someone will get back to you!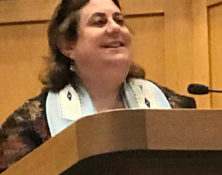 To Contact Rabbi Mills: email rabbimills@templebatyam-oc.org.  Rabbi Estelle Gottman Mills received her honorary doctorate for twenty-five years of service as a rabbi in 2017.  Most of those twenty five years were spent serving as the rabbi of Congregation Kol Chadash in the Cleveland suburb of Solon, and as the rabbi of Congregation Kol Am in […]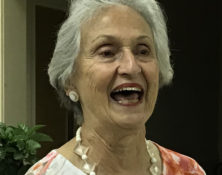 Cantorial Soloist Phyllis Alpern's beautiful voice and lively spirit make Shabbat Services a joyful occasion.  A woman of diverse talent, Cantorial Soloist Phyllis Alpern grew up in Amityville, NY and went to college at the University of Michigan. Although she intended studying music, she switched majors and achieved a degree in chemistry. After marriage, she […]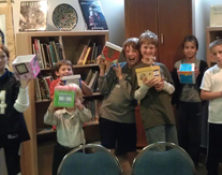 Temple Bat Yam practices the Jewish tradition of life-long learning. Whether you are interested in religious school for your children, learning more about your heritage, discovering the similarities among Judaism and other faiths, studying Mussar, preparing for a B'nai Mitzvah or exploring conversion to Judaism, Temple Bat Yam's Rabbi and lay-leadership delivers.